Dave Hills, Head of Sales of our partner Bunting Magnetics Europe, came to Italy to visit us at our Concorezzo headquarter. We thank Dave for the pleasant visit and for the cooperation with Bunting full of success.
About the visit, following we publish an article posted by Bunting friends on blog.e-magnetsuk.com/2019/03/18/magnet-business-development-in-italy-with-garnet-srl . Thank you Dave and all the Bunting Team!
Magnet Business Development in Italy with Garnet SRL
"Our distributors are the key to our export success," said Dave Hills, our Head of Sales, "and Garnet SRL has been the face of magnets for Bunting Magnetics in Italy for over twenty-five years."
Dave Hills was talking about Garnet SRL after a sales trip to Italy in early March 2019. The Bunting Europe team regularly visit their distributors to provide support (including attending exhibitions), offer training, and meet customers.
Garnet SRL
Garnet SRL was founded by Leo Lurino in 1997. However, his association with Magnet Applications, a Bunting subsidiary, began in 1994. The company exclusively represents high-profile manufacturers of components for automation, robotics and the automotive industry. This includes providing magnet and magnetic assembly solutions, designed and manufactured by Bunting Magnetics in the UK.
Garnet SRL is based in Concorezzo in the northern Italian region of Lombardy. As well as Bunting, the company represents Canon, Arcus Technology, Fastech and others.
Their Magnet and Magnetic Assembly product portfolio is extensive and includes:
Neodymium and Samarium Magnets;
AlNiCo and Ferrite Magnets;
Plasto-Magnets;
Bonded Plasto-Neodymium Magnets;
Magnetic Rubber;
Magnet Assemblies, including bespoke designs;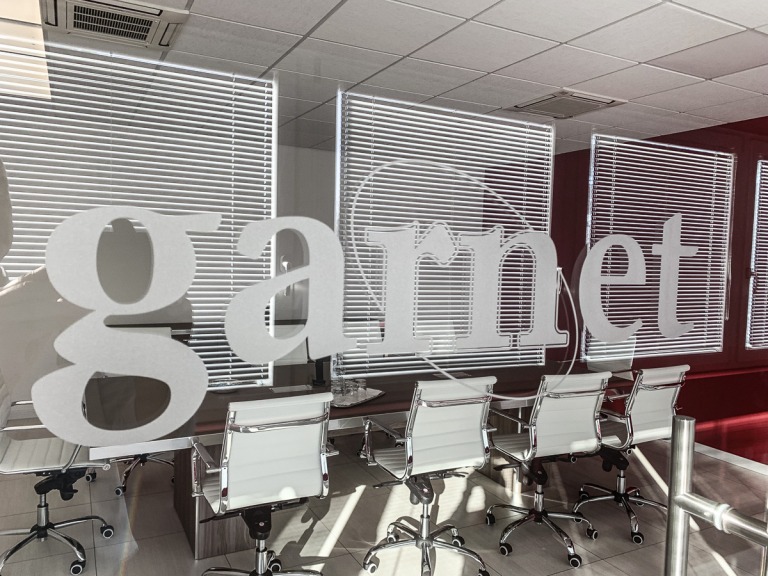 Developing Business In Italy
"The visit proved very useful," explained Dave. "It gave me the opportunity to hear about developments in the local Italian market. We can then adapt our strategies accordingly. It also provided an opportune time to provide product training and sample the wonderful local Italian food."
"Developing long-standing relationships with our distributors is key," said Dave. "Despite the concerns of BREXIT, we continue to see growth in export sales. We will need to adapt to manage the new relationship with Europe, but this will not affect our association with our distributors."
Bespoke Magnets and Magnetic Assemblies
Bunting design and manufacture a wide range of magnets and magnetic assemblies. Many are bespoke for specific applications. For further information on bespoke magnet assemblies or magnet designs: www.buntingeurope.com
Original post: blog.e-magnetsuk.com/2019/03/18/magnet-business-development-in-italy-with-garnet-srl
For more information about magnets and magnetic assemblies please contact us at info@garnetitalia.com