Rare earths are a group of 17 chemical elements of the periodic table considered strategic material for the production of permanent magnets used in many industrial sectors.
In particular, sintered neodymium magnets (NdFeB) are the most popular on the market.
The alternative magnetic materials available can be samarium-cobalt, compressed plasto-neodymium and injected plasto-neodymium (bonded and injection molding), also available on ferrite base, and magnetic materials in aluminum-nickel-cobalt (AlNiCo).
Below is showed the main raw materials update prices used for the production of rare earth magnets. The cost of permanent magnets as a finished product is inevitably influenced by the trend in the price of raw materials, indicated in RMB / Ton in the following graphs.
Cobalt: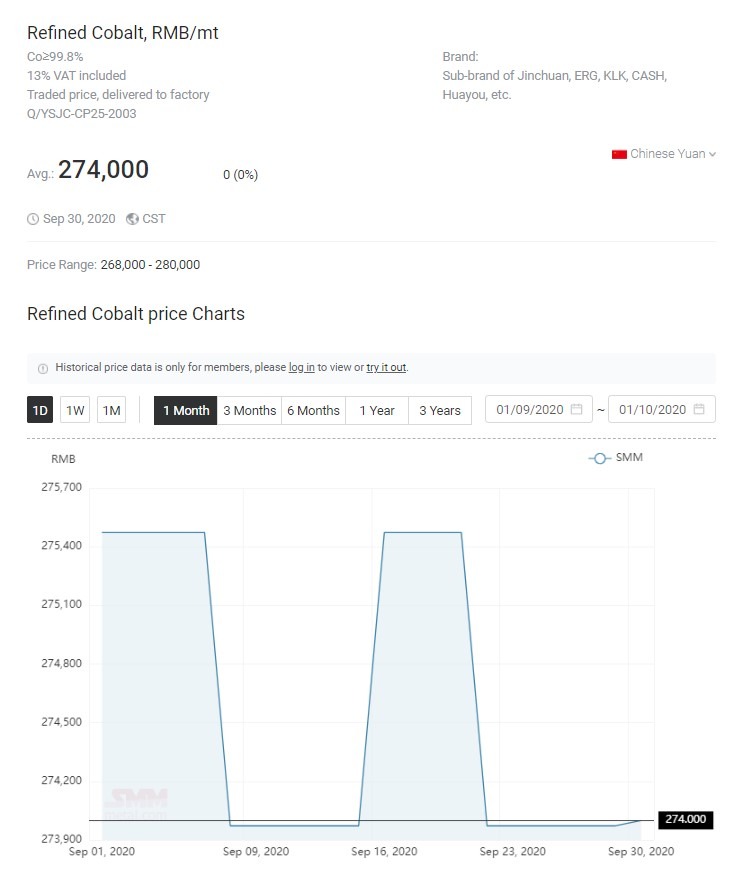 Dysprosium – Iron Alloy:
Praseodynium – Neodymium Alloy: